Once Upon a Time...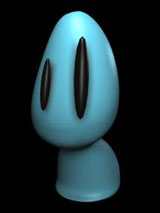 Silent Orb is a Digital Multimedia Organization founded in 2006 by Christopher W. Johnson. Its initial focus was on contract art and computer programming. It's most notable client was Alcoa Fastening Systems, for whom Silent Orb created a series of 3D animated safety videos.

Christopher's virtual music band, DreamMeister, released a commercial album in 2008, "Out of the Dark". For more information check out DreamMeister's Facebook page.

In 2011 Silent Orb published Marloth: A Child's Fairytale World a metaphorical fantasy novel.

Silent Orb is a partner with Ideas By Nature, a design, web and mobile app development company, and BlueHaven, an organization of Christian musicians.